Esco Group, a renowned Singapore-based life science company, hosted a visit by the Minister for National Development and Second Minister for Finance, Mr Lawrence Wong on 31st January 2018.
Mr Wong was introduced to Esco Aster, the Contract and Development Manufacturing Organization (CDMO). Bioprocessing Scientists were engaged in a focus group discussion regarding the prevalence of chronic diseases and the increasing demand to meet healthcare needs.
Various research collaborations with (1) National University of Singapore, (2) A*STAR's Bioprocessing Technology Institute and (3) A*STAR's Institute of Molecular Cell Biology were discussed. See Annex A and B.
Esco Aster Pte Ltd
21 Changi South Street 1
Singapore 486777
T: +65 6542 0833
Esco Aster CDMO Laboratory
Blk 71 Ayer Rajah Crescent #07-26
Singapore 139951
About Tide Motion Bioreactors
Tide motion pertains to the oscillation of culture medium into and out of the matrix vessel that intermittently exposes the cells to aeration and nutrition. The upward oscillation exposes the cells to nutrition, while the downward oscillation exposes the cells to aeration and at the same time washes away products and wastes. This gentle oscillation produces no air bubbles and causes very minimal shear stress, which are both detrimental to the cells. View a range of products at http://www.escoaster.com/tide-technology.
About Esco Aster
Esco Aster is a contract development and manufacturing organisation (CDMO) focusing on offering vaccine-, cell- and gene-therapy development and biomanufacturing services using its proprietary TideMotion™ technology, bioprocessing and bioengineering equipment.
Esco Aster aims to be a best-in-class cGMP CDMO, enabling the production of larger quantities of biologics materials needed for preclinical toxicology studies, clinical trials and eventual commercialisation, thus accelerating the transition of novel technologies from laboratory to patients in need. For more information on Esco Aster, please visit www.escoaster.com.
Annex A: Photo and Caption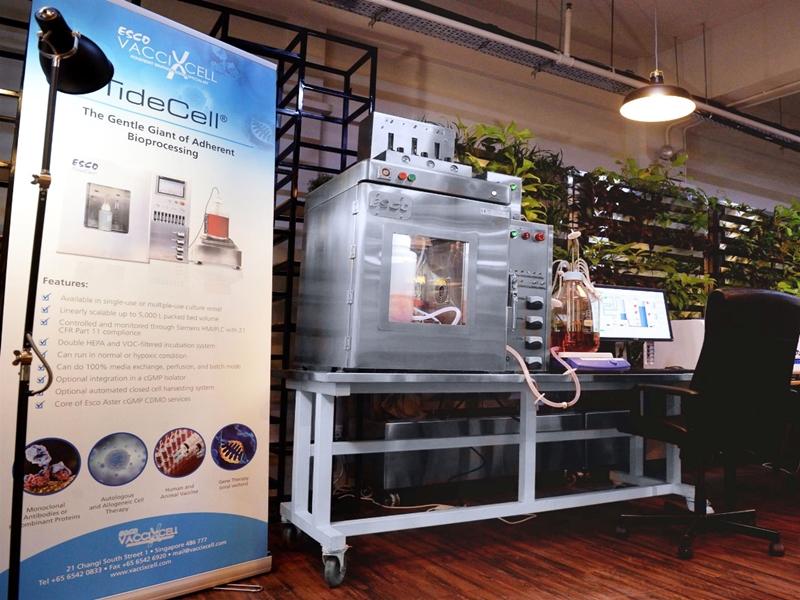 Esco's TideCell® System is a production scale bioreactor that enables higher vaccines and biologics production with minimal sheer stress.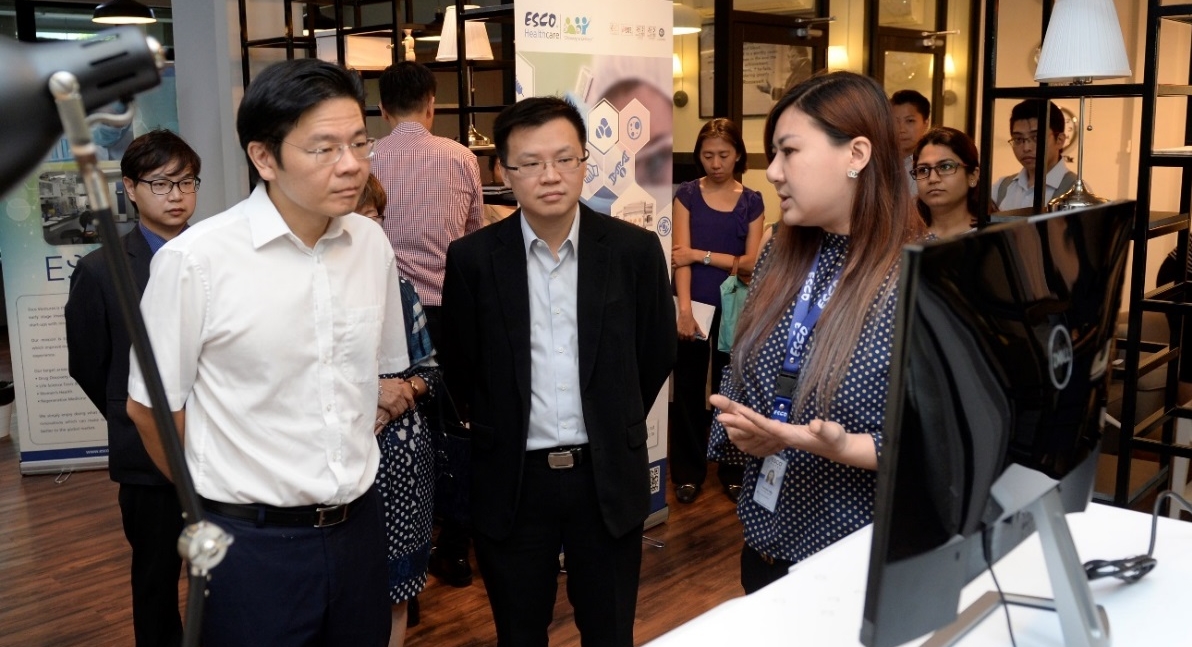 Dr. Calista Ng explaining the research collaboration on Chimeric Antigen Receptor T-cell Therapy (CAR-T) with A*STAR's Bioprocessing Technology Institute.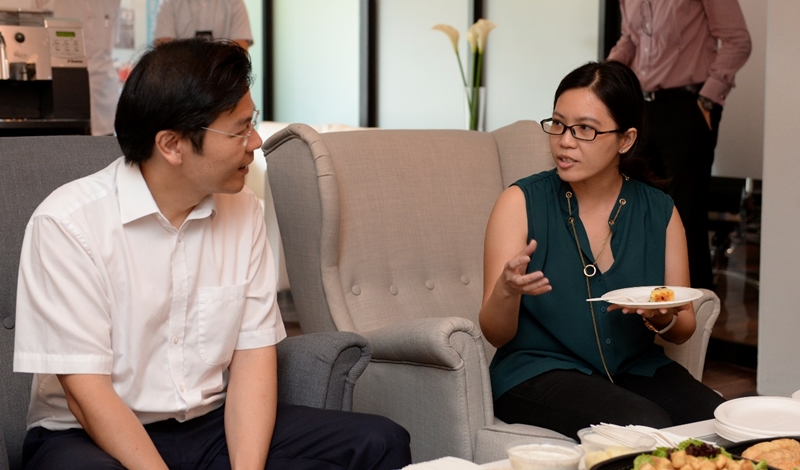 Mr Wong and Dr. Geraldine Chiew in a dialogue regarding the research collaboration with A*STAR's Institute of Molecular Cell Biology on Hand Foot and Mouth Disease vaccine.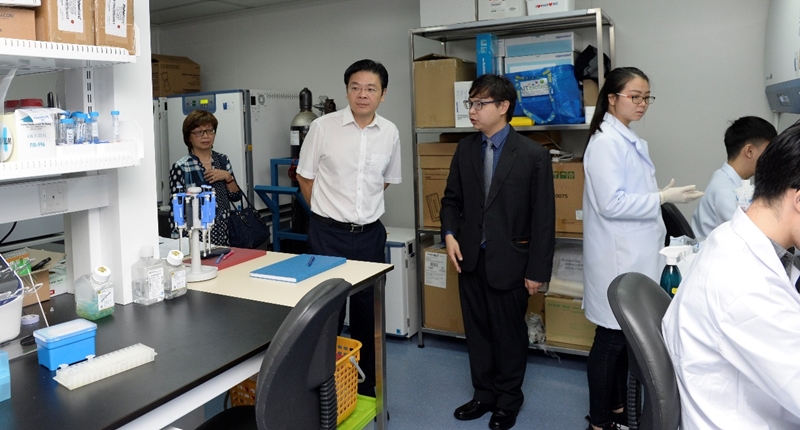 Esco Aster Chief Executive Officer, Mr Lin Xiangliang, leading Mr. Wong through operations of the core laboratory.
Annex B: Newslink
BUDGET 2018 'TO CONTINUE TO HELP FIRMS TRANSFORM'
ESCO ASTER AND INSTITUTE OF MOLECULAR CELL BIOLOGY ANNOUNCE A COLLABORATION TO ACCELERATE PRECLINICAL DEVELOPMENT OF A HAND FOOT AND MOUTH VACCINE
ESCO ASTER AND BIOPROCESSING TECHNOLOGY INSTITUTE SIGN MEMORANDUM OF UNDERSTANDING TO INNOVATE ON CONTINUOUS BIOMANUFACTURING PLATFORM
ESCO ASTER AND NATIONAL UNIVERSITY OF SINGAPORE ANNOUNCE A DEVELOPMENT OF SINGLE-USE BIOREACTOR-BASED STEM CELLS
ESCO ASTER AND NATIONAL UNIVERSITY OF SINGAPORE ANNOUNCE A DEVELOPMENT OF 3D ORGANOIDS MINIATURE BIOREACTOR