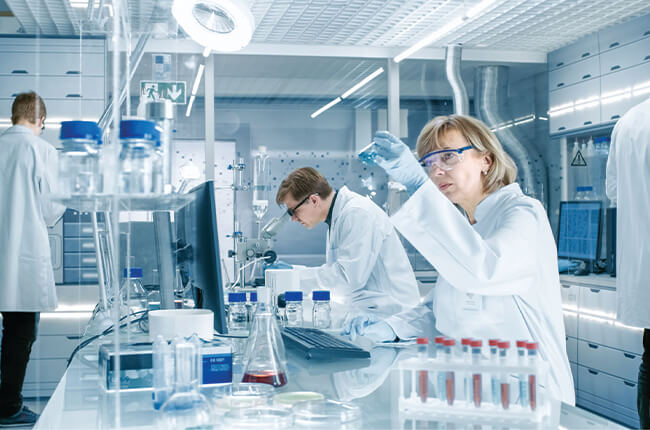 We focus on offering vaccine-, bio-, cell- and gene-therapy development manufacturing services using primarily its proprietary Adherent Tide Motion Platform supplemented by single-use suspension and fermentation, downstream bioprocessing, and custom bioengineering equipment for client specific therapeutics.
Within the in vitro/in vivo Diagnostic space, we focus on developing mAb-based antigens, single-domain antibodies for radio imaging, RT PCR reagents, RCL diagnostics. We work with collaborators to provide turnkey mobile Dx labs: Aster Xpress™.
Within the chem- biopolymer- cosmetic, personal care, cosmeceutical segments, we excel in converting batch processes into continuous flow chemistry, closed aseptic processing within isolators and variety of skin safety/efficacy testing services.
For the COVID-19 pandemic we are working on an end-to-end trace, test, and treat platform from swab booths, to mobile labs, turnkey modular screening and treatment centres with isolation rooms as well as working on diagnostics, therapeutics, and vaccines.