SINGAPORE – Esco Aster, the contract development and manufacturing organization (CDMO) subsidiary of Esco Group of Companies, continues to provide turnkey manufacturing solutions for start-ups within the Singapore Biotech/Medtech and Small Molecule ecosystem with compliance to the current Good Manufacturing Practice (cGMP).
Esco Aster specializes in converting laboratory bench-scale processes into a single system via integrating all equipment inside a cGMP-compliant isolator. This is for aseptic and/or potent handling of a wide variety of molecules to provide product and/or operator/environmental protection.
Our Aseptic Processing Suite is a Grade D (ISO Class 7) cleanroom environment with temperature and relative humidity (RH) control. To ensure smooth material transfer and to prevent cross contamination, the facility is equipped with dynamic pass boxes. In addition, a change room with a rapid roller door air shower enables personnel entry as and when required. In the event of potent powder handling, the air shower is configured to activate only upon personnel entrance, and not upon exit. This is to prevent the powders on the operator's personal protective equipment (PPE) from blowing into their breathing zone.
At the core of our aseptic suite is the Esco Turbulent Flow Aseptic Isolator (TFAI)™, a free-standing isolator complying with the most stringent regulatory requirements. It is designed with the Pod Flange™ - a flexible and detachable workstation which can be interchanged and integrated with different process equipment(s) as per client's requirement.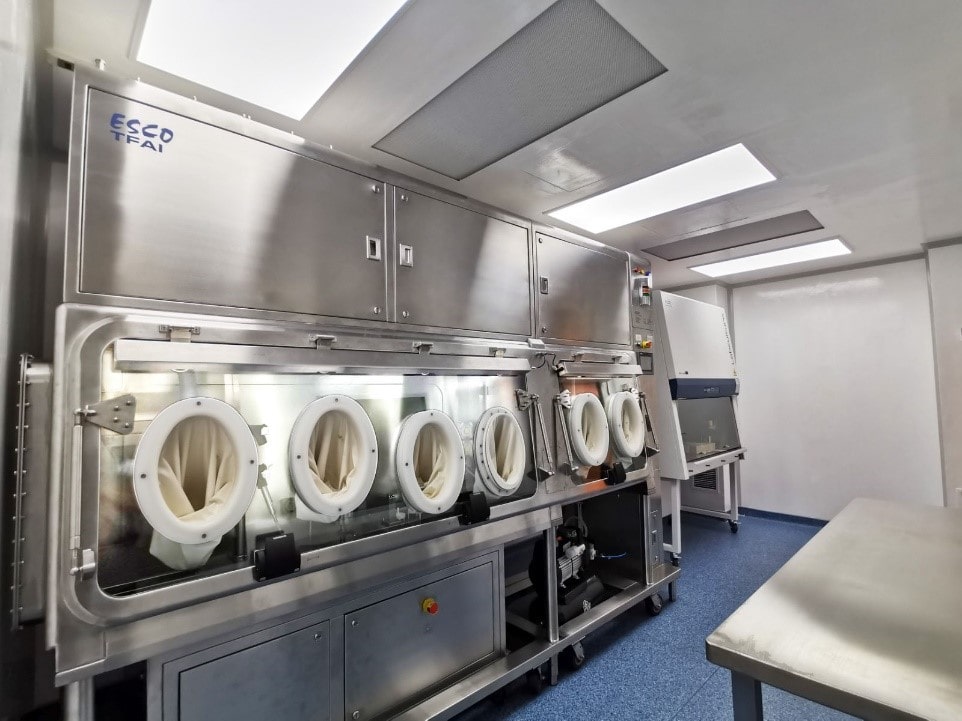 Figure 1. Turbulent Flow Aseptic Isolator (TFAI)™ at Esco Aster cGMP Compliant Suite in Singapore.
The isolator provides an ISO Class 5 working environment or Grade A air quality, making it highly suitable for aseptic processes.
It is equipped with the Esco BioVap™ – a hydrogen peroxide (H2O2)-based biodecontamination system capable of achieving a 6 log reduction in bio-burden; ensuring minimal cross-contamination before operations and between batches.
The isolator also has a wash-in-place (WIP) system to allow the washing down and the collection of hazardous liquid wastes into a single-use waste bag when handling potent powders.
Isolators also have the capability to provide containment of processes that handle potent powders of up to Occupational Exposure Limit (OEL) 6 (10-1 ng/m3) and hence provides an effective containment for extremely toxic, corrosive, and sensitizing compounds.
Surrogate powder testing - a representation of the actual active pharmaceutical ingredient (API) is done as part of Process Qualification (PQ). It is used during the simulation of actual operation and used to evaluate the containment performance of the equipment without the exposure of the API to the operator.
Esco Aster offers unique process development and contract manufacturing services to cater to the specific needs/requirements of the clients. Our service package includes customized flow diagrams, simulation of complete processes for ergonomic purposes, as well as the final process design, process qualification and process performance qualification (QC/IPQC).
Facility compliance to cGMP is provided, wherein all the standard operating procedures (SOPs) and user training on operations, ranging from the installation and validation of the isolator, cleanroom, and warehouse are provided. Esco operators perform the facility maintenance encompassing cleaning and decontamination processes, validating protocols, sterility tests and operational runs.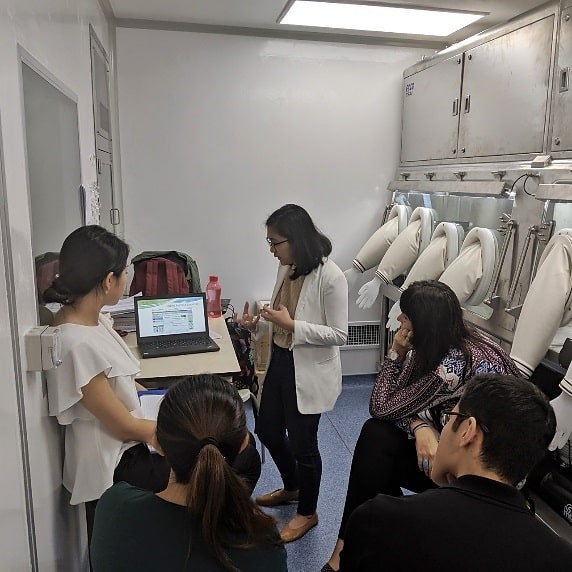 Figure 2. TFAI™ operator training conducted by Esco.
As a part of the service Esco Aster provides required documentations to be presented to healthcare regulatory agencies to ensure that the product manufactured and released is research-grade material as per approved lot release. Collaborators will no longer need to invest heavily in capex and can instead contract the services to Esco Aster.
Esco Aster's diversified team comprising of chem process, polymer, biopolymer, and formulation scientists, has the edge to provide services over a wide range of cGMP-compliant clinical trial materials including:
Microencapsulated APIs

Medical devices such as hydrogels

Weighing and dispensing of potent powders

Formulation

Small batch filling across a variety of containers/drug delivery formats from injectables and oral solid dosage forms (OSDs) for different industrial segments including cosmeceuticals

Small molecules

Biopolymers

Pharmacy compounding

Hormone powders and hormone replacement therapy, etc.
"With the addition of our cGMP Isolators into our service offerings, Esco Aster continues to innovate and help Singapore translate her Assets globally as we continue to function as a central node to build our life sciences ecosystem within Singapore and continue to place Singapore at the forefront of biomedical manufacturing," said Lin Xiangliang, Chief Executive Officer, Esco Aster. "We will continue to expand our wet flow chemistry labs and granulation lines up to 30kg in FY2020 and expand on our isolator suites to move further upstream in the process chain and into more advanced conjugates such as antibody drug conjugates".
Esco Aster Pte. Ltd.
21 Changi South Street 1
Singapore 486777
Telephone: +65 6542 0833
Email: [email protected]
About Esco Group
Esco Group's vision is to invent, discover, and commercialise enabling technologies to make human lives healthier and safer. Esco Group is a Singapore-based life sciences ecosystem builder comprising over 30 companies, >1250 employees, with proprietary products and services sold in 100 countries. Esco Group's operating businesses are in life sciences equipment, medical devices, bioprocess tools and services. As of July 2018, Esco Group has invested RMB100 Million into a new 20,000m2 manufacturing and innovation centre based in Jiangsu, China.
Esco Ventures is the corporate venture investment arm of Esco Group and invests in life sciences start-ups globally. Esco Ventures X, the incubation arm of Esco Ventures, builds biotech start-ups based on in-house inventions and academic technologies.
Esco Aster is a contract development and manufacturing organisation (CDMO) focusing on offering vaccine-, bio- cell- and gene-therapy development manufacturing services using primarily its proprietary Adherent Tide Motion Platform supplemented by single use suspension and fermentation, downstream bioprocessing and custom bioengineering equipment for client specific therapeutics. Within the chem- biopolymer- cosmeceutical- segments, we excel in converting batch processes into continuous flow chemistry and closed aseptic processing within isolators.
For more information, visit www.escoaster.com.