As various countries around the world are working in unity to control the CoVID outbreak and flatten the disease curve, Esco Aster has been working untiringly since patient zero of this raging disease hit our shores of Singapore on 23rd Jan 2020.
Esco Aster has been advocating vaccine and pandemic therapeutics self-sufficiency since 1 decade ago in 2008 whilst we were still incubating in Esco Life Sciences Group parent company. It was then that we were were first contacted by our neighboring country to develop their vaccine self-sufficiency before spinning out as an independent subsidiary in 2017.
Now more so than ever during this CoVID-19 pandemic and after 2 months from our first case in Singapore we present our end to end platform that we are simultaneously working on with various collaborators from Diagnostics Development to Therapeutics and Vaccines.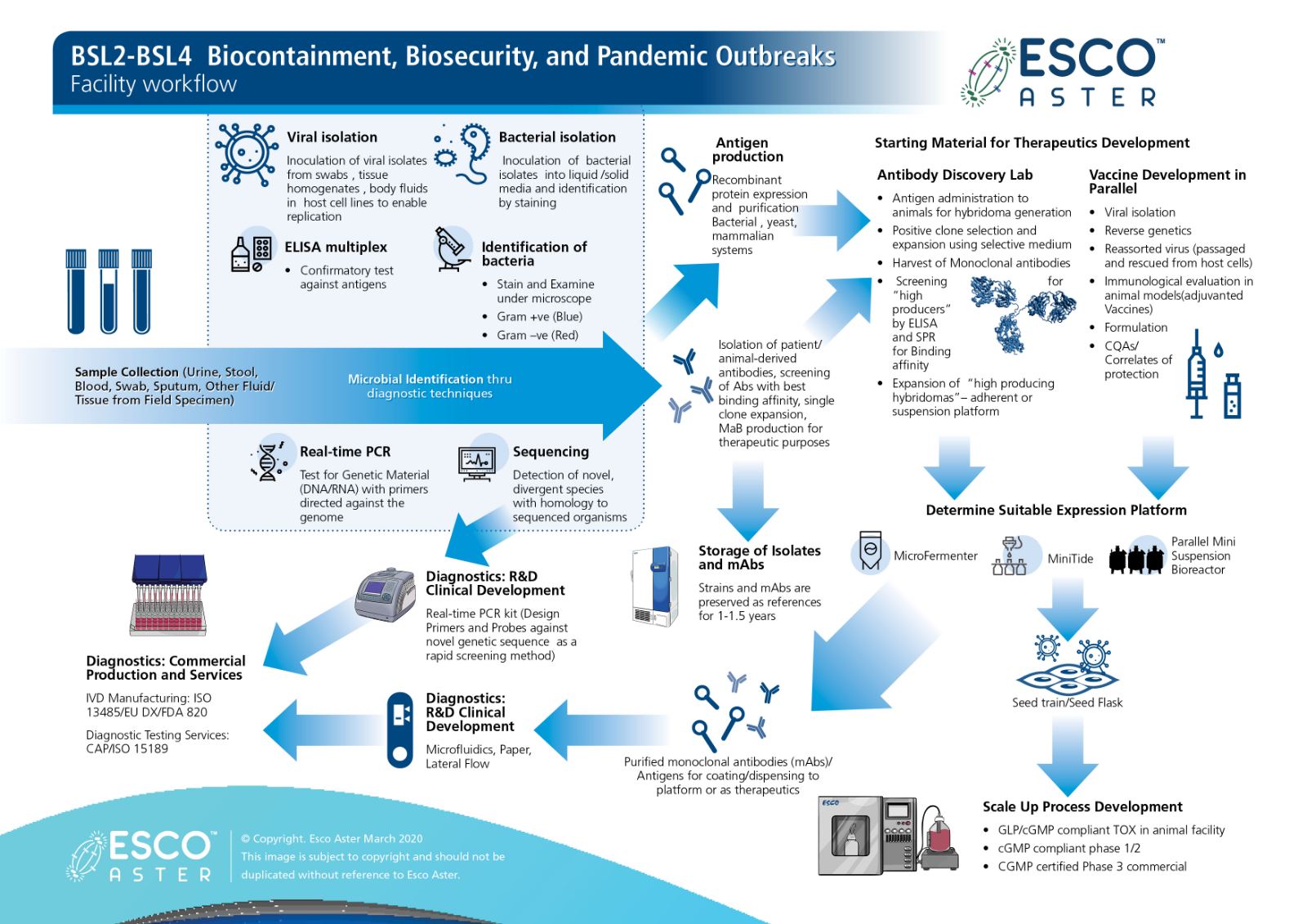 Figure 1 Esco Aster end to end platform for diagnostics, therapeutics and vaccine self sufficiency.
Our end to end all encompassing platforms are also provided in mobile and/or containerized modules which can easily be deployed to remote locations and states which are under lockdown or controlled movement.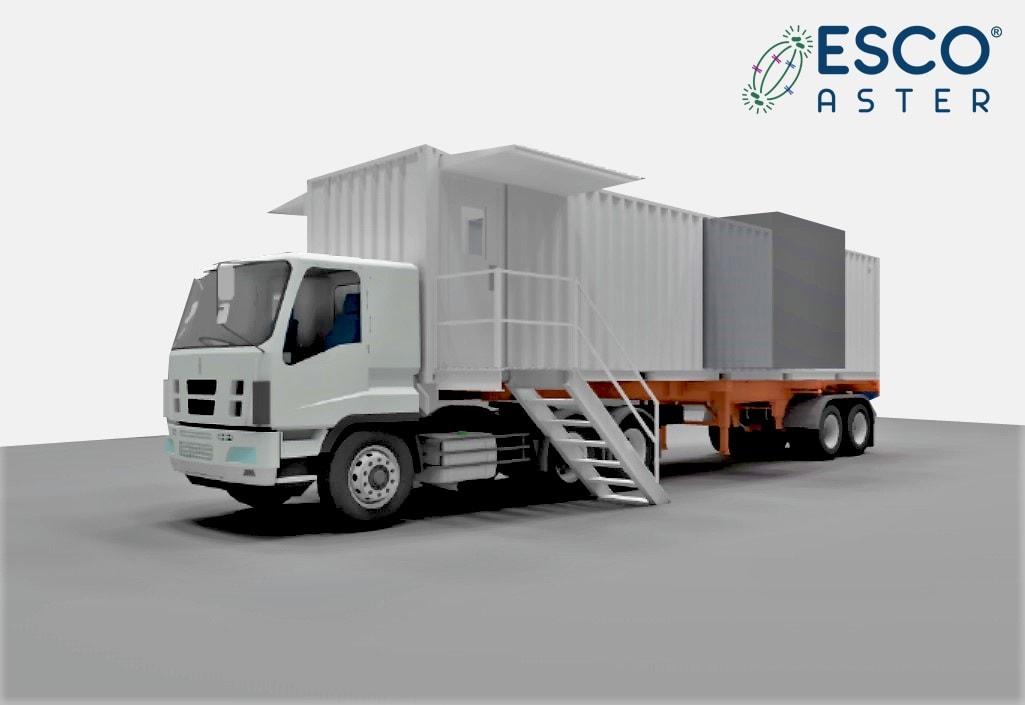 Figure 2 Esco Aster containerized Dx Labs (perspective view)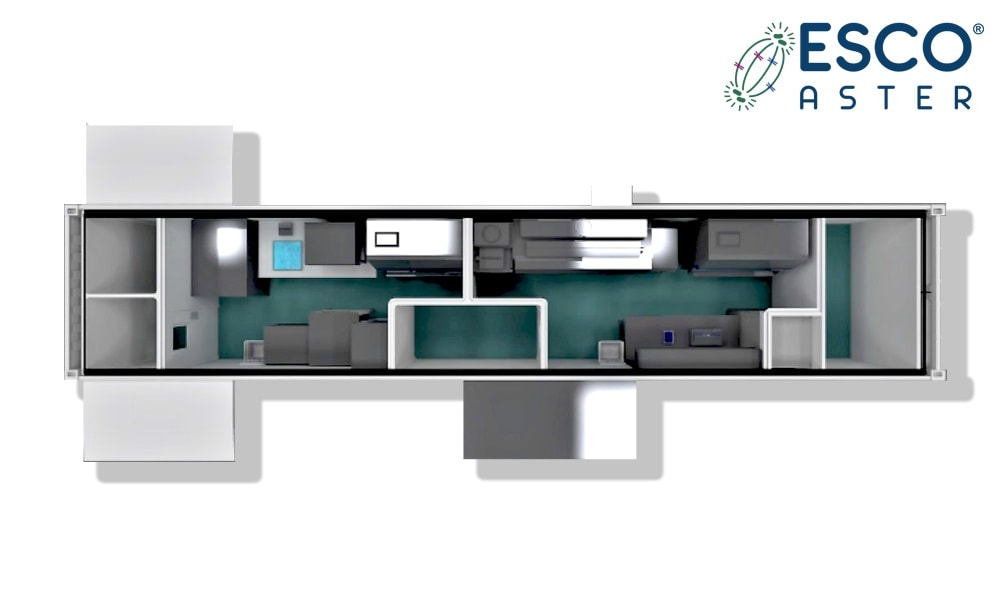 Figure 3 Esco Aster containerized Dx Lab (plan view consisting of BSL 2 and/or BSL 3). Further modules can be extended to provide larger medical facilities that can include modular isolation wards in event that hospitals do not have isolation wards to admin/registration and holding areas.
This meets a huge global unmet need especially in provinces /states without access to central diagnostic facilities. Equipping to local and provincial hospitals some of which may be undergoing lockdown to minimize in country spread to have a point of care diagnostic center with isolation wards, will minimize transmission risk and reduce the burden on centralized hospitals.
Our workflow can also commence from our ports and borders be it land, sea and airport and begins with a person under investigation entering our isolator wheelchair module and wheeled into a dedicated emergency ambulance; this reduces community spread as well since persons under investigation are immediately contained and there is minimal downtime in having to bio decontaminate large areas.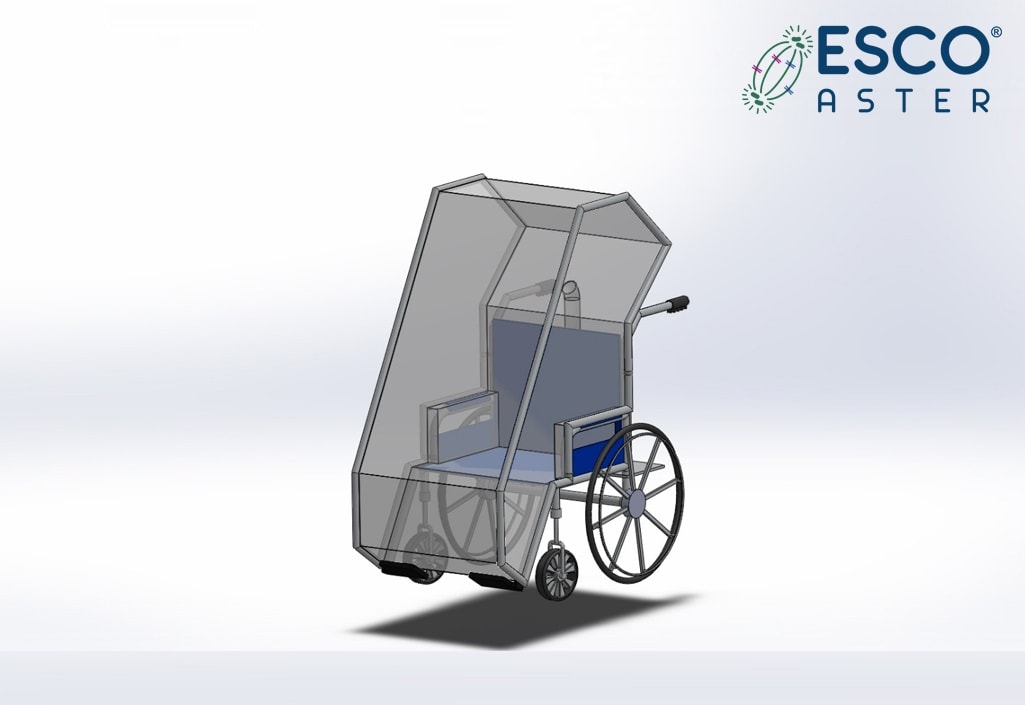 Figure 4.1 Esco Aster -ve pressure Containment Wheelchair for Personnel Under Investigation for immediate containment.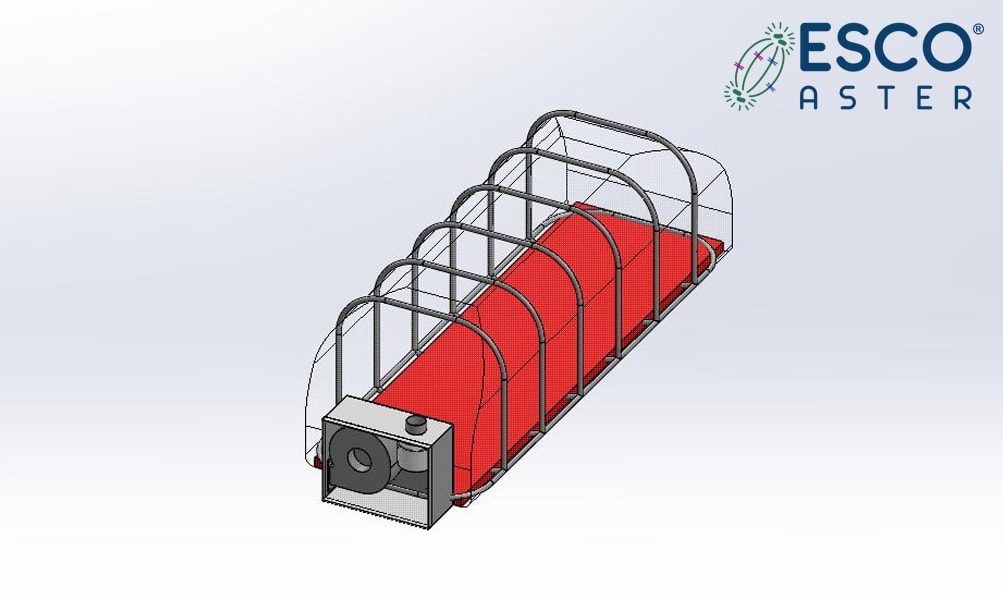 Figure 4.2 Esco Aster -ve pressure Containment Stretcher for Personnel Under Investigation for immediate containment.
The person under investigation is then brought to external diagnostic tent and into our latest Infectious Disease Diagnostic Sampling Booth inspired by Esco Sputum Collection Booths and modified Phone Booths first used in South Korea. They come equipped with various options. These range from basic modules which are -ve pressure systems and pressured tested in our factory prior to delivery to auto pressure hold testing capabilities at site with inflatable sealed doors and auto bio decontamination systems utilizing hydrogen peroxide which when used correctly provide a 6log reduction.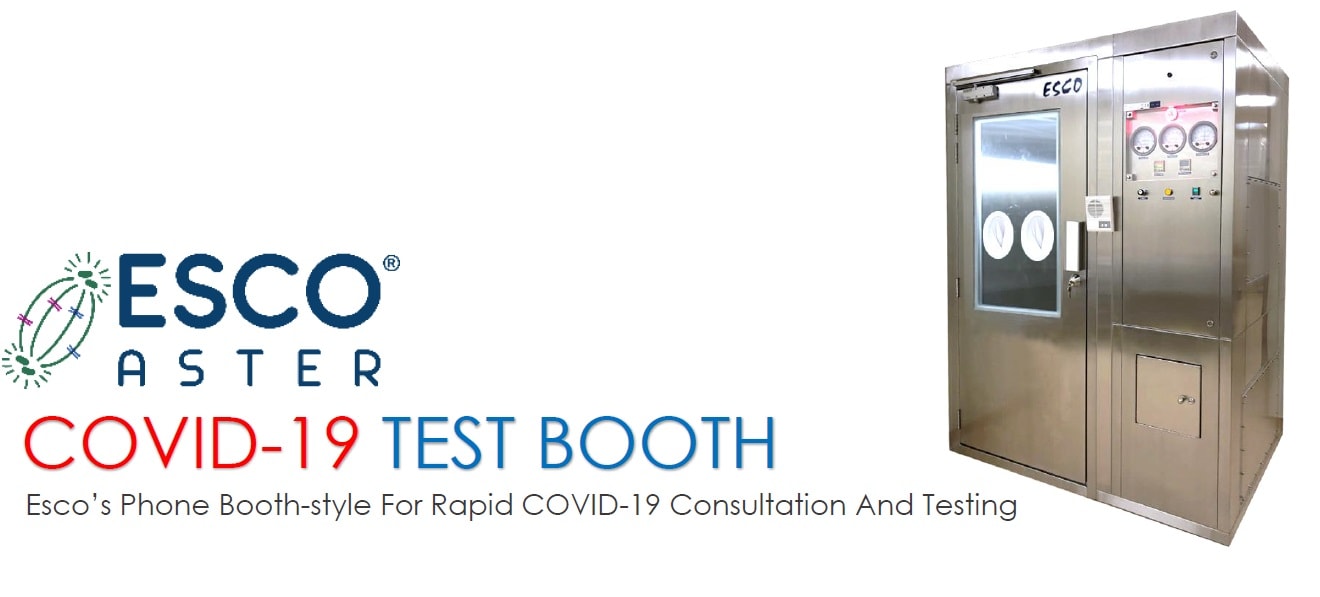 Figure 5 Esco Aster CoVID-19 Test Booth, Infectious Disease Diagnostic Sampling Booth (IDDSB) Our booths are validated in our factory prior to delivery with a manual pressure hold testing to ensure complete sealed booth like BSL 3 (P3) and BSL 4 (P4) Pressure testing.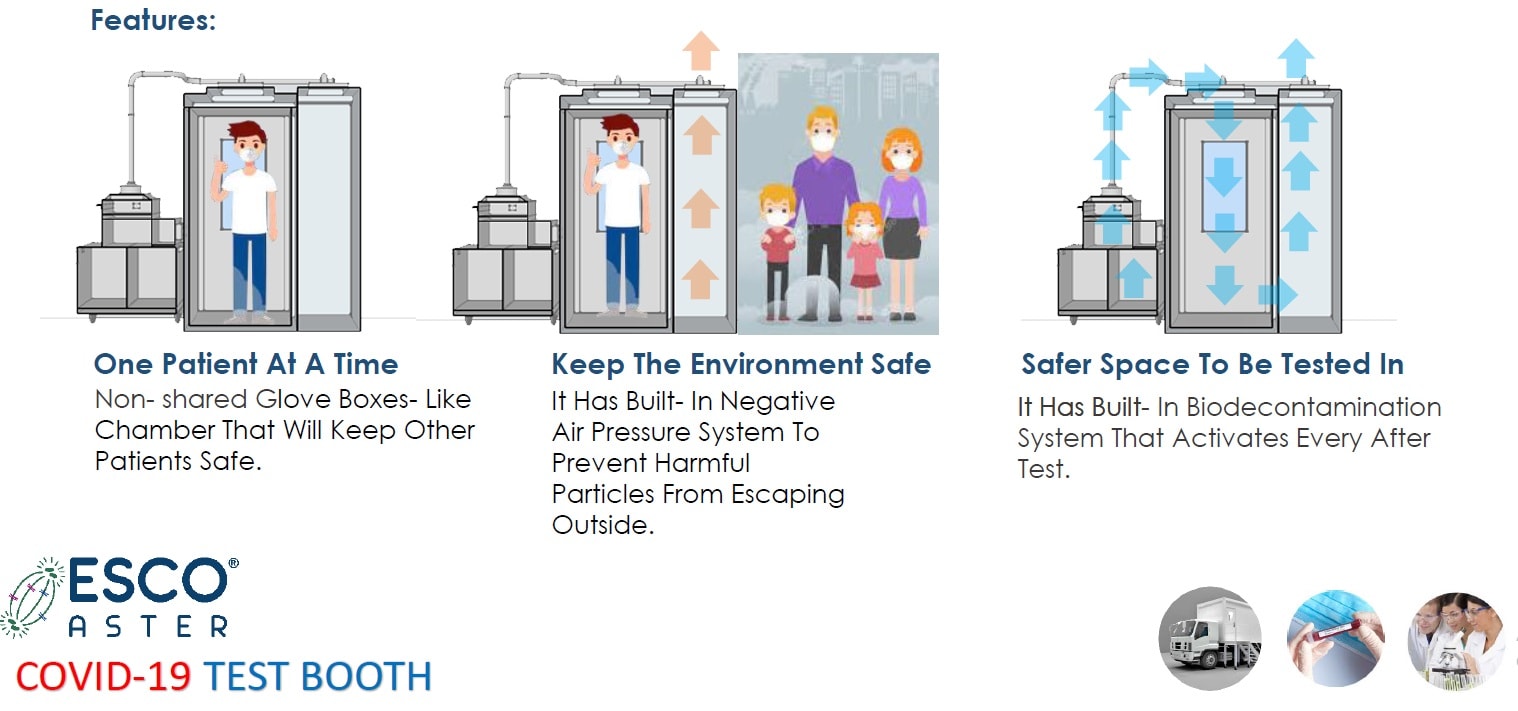 Figure 6 Esco Aster CoVID-19 Test Booth, Infectious Disease Diagnostic Sampling Booth (IDDSB) Our booths are validated in our factory prior to delivery with a manual pressure hold testing to ensure complete sealed booth like BSL 3 (P3) and BSL 4 (P4) Pressure testing.
Our modular medical diagnostic centers can be extended to encompass isolation wards and CT diagnostic centers to release the burden on central hospitals.
In the domain of diagnostics, Esco Aster is working with various research groups in Singapore to isolate and identify antibodies from patient sera with the aim of determining those that have high antigen- binding capacity and thus highly immunogenic. There is a huge paradigm shift and diagnostic testing is moving rapidly from centralized to decentralized within states. This encompasses point- of- care testing and in the current context of control notices and lockdowns, the concept of home test kits akin to pregnancy test kits is very significant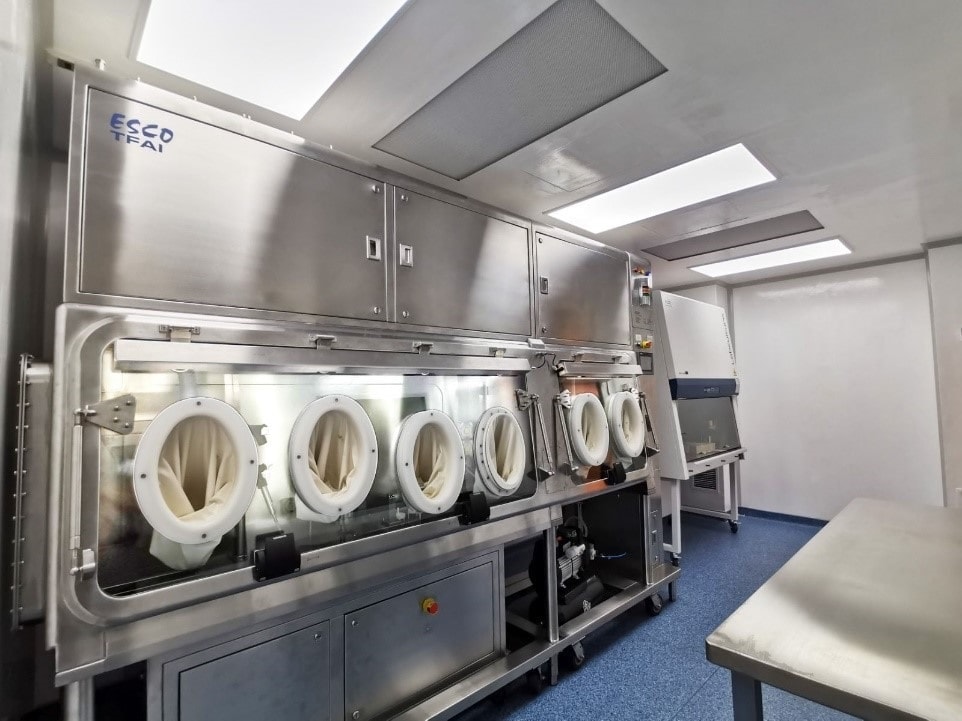 Figure 7 Esco Aster Mab Diagnostic GMP Production Facility will be extended in coming months to have up to 50L single use suspension bioreactor with single use preparative chromatography.
In view of the urgency of the situation and the need to provide rapid diagnostic tools, Esco Aster will utilize single-use suspension bioreactors to develop antibodies for diagnostic purposes. A panel of over 40 antibodies are being screened as well in parallel for therapeutic purposes.
These therapeutic antibodies can be produced again in single use suspension bioreactors. Esco Aster is working with other collaborators to utilize plants as bioreactors in order to produce high yield low cost antibodies in large scale which will be processed, formulated and filling locally by Esco Aster.
Esco Aster has obtained the gene encoding the spike protein via an official Material Transfer Agreement (MTA) from our collaborators in Singapore. This with our collaborators in the USA, we will produce a reassortant virus combining the deltaFLU candidate and the CoV spike region. This will be delivered via a nasal spray to patients. Our collaborators have excellent immunogenic responses from previous trials (Phase 2A and leading into phase 2B) with the deltaFLU vaccine plus experience with a SARS candidate vaccine, we expect a successful outcome from our Chimeric Vaccine of deltaFLU and CoVID-19. Most notably, the deltaFLU vaccine has the unique ability to induce mucosal IgA immunity and we expect the same superior immunogenicity with our chimeric vaccine as well.
We are thus confident in the immunogenic potential of this novel chimeric vaccine.
This already has a known mechanism of action from our collaborators past data and experience during SARS outbreak and past data from universal influenza phase 2A leading into 2B clinical trials with a prime and boost strategy that is known to induce antibodies to the HA2 (stem), T-cell response to internal genes, local mucosal IgA.
We expect that with the support of various governments, we can accelerate the development of CoVID-19 Therapeutics and Vaccines, leading to a FIM in 6 months with a high chance of clinical efficacy. As our universal influenza backbone is designed as a platform, even if the virus mutates, we will be able to rapidly develop a new vaccine candidate and scale up in time.
Esco Aster being the first and till date only private Contract Development and Manufacturing Organization company focused and dedicated on vaccine self-sufficiency and turnkey container and mobile lab solutions within Asean. As such, we will continue to work to accelerate our development and help Singapore and neighboring countries in their biosafety, biosecurity and biocontainment of CoVID-19.
We are continuously looking to expand* our bioprocess scientists' team in Singapore and always looking for new collaborators domestically to work on our vision of poct diagnostic, therapeutics and vaccine self-sufficiency for our national and regional security.
About Esco Aster
Esco Aster is a contract development and manufacturing organisation (CDMO) spun out as an independent subsidiary in 2017 from the Esco Group of companies founded in 1978. Process Development for clients was previously provided within the group with our partners as early as 2002.
Esco Aster is focused on offering vaccine-, bio- cell- and gene-therapy development manufacturing services using primarily its proprietary Adherent Tide Motion Platform supplemented by single-use suspension and fermentation, downstream bioprocessing, and custom bioengineering equipment for client-specific therapeutics. Within the chem- biopolymer- cosmetic, personal care, cosmeceutical- segments, we excel in converting batch processes into continuous flow chemistry, closed aseptic processing within isolators, along with a variety of skin safety/efficacy testing services.
*Due to current controlled movement only Singaporeans and PRs applicants who are in Singapore will be considered for job applicants.