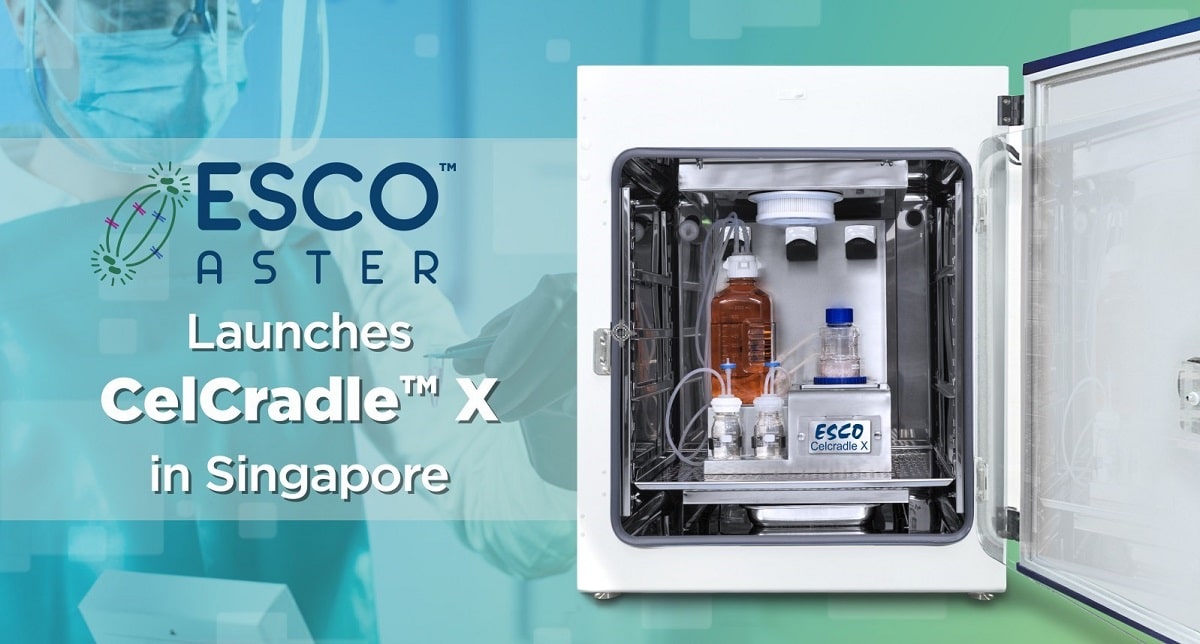 SINGAPORE – Esco Aster, the contract development and manufacturing organization (CDMO) subsidiary of Esco Group of Companies, completed the re-engineering of a Tide Motion® system for small scale process development and cGMP/GMP manufacturing industries
CelCradle™ X is a single use, closed, and automated bioreactor based on the Tide Motion® platform. It is manufactured in an ISO 13485 Esco factory and complies with cGMP requirements of 21 CFR part 11. The system is the latest addition to Aster's Tide Motion platform which satisfies GMP standard for clinical applications. It comes with a closed cell harvesting tool that provides in-line clarification, cell washing, and concentration utilizing different membrane technologies.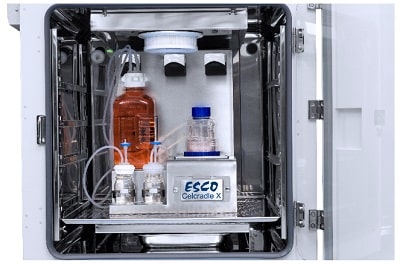 Fig.1 CelCradle-X standalone bioreactor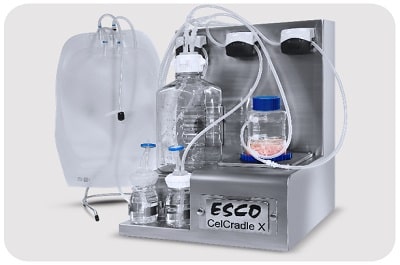 Fig.2 CelCradle-X bioreactor (internal view)
A key feature of the recently launched CelCradle™ X is the automated pH/DO controls which comes either in single use and/or autoclavable probes. This allows pH to be maintained at 7-7.4 via pumping in of CO2 gas and/or addition of a base. Through this, process development can be performed at a lower cost before it is swapped in situ to single use pH/DO sensors for clinical or commercial applications. Hypoxic and anaerobic modes for suppressed O2 culture are also available and can be configured from the control system.
The entire bioreactor comes with automated control of temperature from minus 8 °C from ambient to 40 °C. This low temperature is typically used to culture insect cell lines or for the production of aquaculture vaccines.
CelCradle™ X comes either as a standalone bioreactor or can be integrated into Esco's Cell Processing cGMP Isolators (CPI) which, according to cGMP Guidelines, must be at +ve pressure to the external cleanroom environment. It can also be within Esco's anaerobic gloveboxes which runs in a -ve zero configuration to the external cleanroom environment. The isolator can be equipped with full viable/non-viable monitoring apparatus, automated pressure hold testing, and an automated hydrogen peroxide bio-decontamination system to assure the sterility of the process.
The complete solution allows Tide Motion® Platform to be used for scaling out during process development, autologous or allogeneic cell therapy applications, and of course, process scale-up.
As CelCradle™ X is 21 CFR part 11 compliant, the system can be used as a tool within a centralized cell processing environment outside hospitals or medical centers. The information from CelCradle™ X can be exported via TCP/IP to clients Hospital Information Management System or to Clients Supervisory Control and Data Acquisition (SCADA) systems. This allows the outgoing information to include electronic batch records and electronic signatures with computer systems validation and GAMP 5 compliance.
CelCradle™ X can be packed with up to 0.3 liters packed bed volume of BioNOC™ II macrocarriers providing an average of 600 million to 1.2 billion MSCs/HEK 293T cells. The cell yield is sufficient for most adherent autologous cell therapy. This can also expand up to 9x109 Vero/CHO Cells, ideal for:
small scale production of vaccines such as dengue vaccines

monoclonal antibodies/recombinant proteins for therapeutics

enzyme replacement therapy

in vitro and in vivo diagnostics
"With the addition of CelCradle X into our platform, Esco Aster will continue with our vision and goal of building our autologous cell therapy manufacturing in Singapore for up to 100 patients in the coming years," said Lin Xiangliang, Chief Executive Officer, of Esco Aster.
"We will continue to integrate CelCradle X into our full automated cGMP facility, which is currently undergoing detailed design, we hope to serve as a central cell processing facility for the entire South East Asia, Australia, New Zealand and South Asia," he cited.
CelCradle™ X is now available for beta testing with our collaborators and partners familiar with Tide Motion™.
Contact us at [email protected] for further information.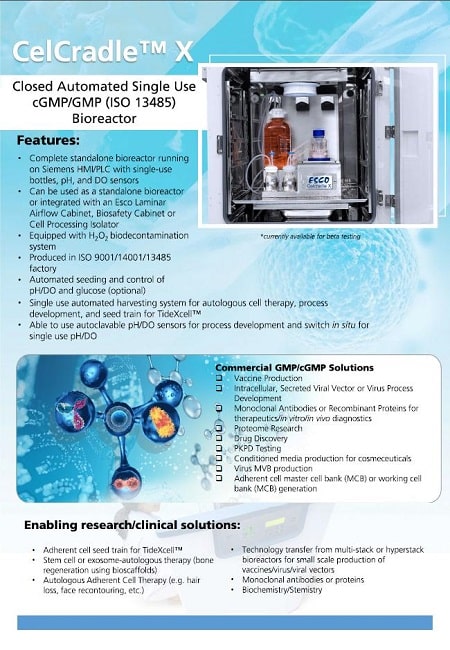 About Esco Aster
Esco Aster is a contract development and manufacturing organisation (CDMO) spun out as an independent subsidiary in 2017 from Esco Group of companies founded in 1978. Process Development for clients was previously provided within the group with our partners as early as 2002.
Esco Aster is focused on offering vaccine-, bio- cell- and gene-therapy development manufacturing services using primarily its proprietary Adherent Tide Motion Platform supplemented by single-use suspension and fermentation, downstream bioprocessing, and custom bioengineering equipment for client specific therapeutics. Within the chem- biopolymer- cosmetic, personal care, cosmeceutical- segments, we excel in converting batch processes into continuous flow chemistry, closed aseptic processing within isolators, along with a variety of skin safety/efficacy testing services.