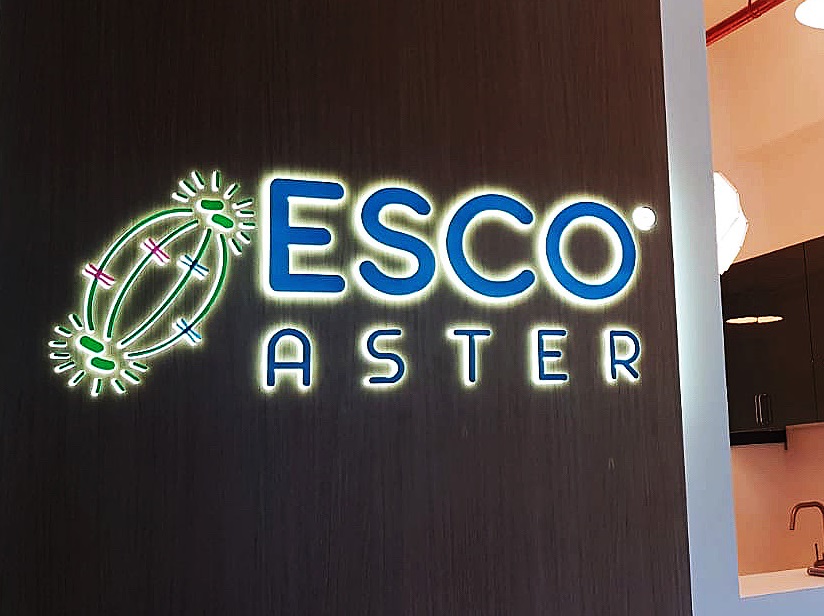 Esco Aster cGMP facility
SINGAPORE - Esco Aster, the Contract Development and Manufacturing Organization (CDMO) subsidiary of Esco Group of Companies, is poised for growth as we continue the outfitting of our cGMP facilities. Our cGMP-compliant PD, GLP, Phase 1 and 2 clinical trial material facility occupies 550 sqm. of space.
Esco Aster strives to provide accessibility to high quality and cost-effective biopharmaceuticals, Advanced Therapy Medicinal Product (ATMP) and biomanufacturing services globally using its proprietary TideMotion® technology, bioprocessing, and bioengineering equipment. Esco Aster aims to support clients from early stage product discovery to delivery, with the overall vision and mission of producing adherent cGMP Cell and Gene Therapy products at the highest yield, lowest cost, and linearly scalable quality.
This month, the latest addition to our TideMotion® Platform, our automated CelCradle™ X system was launched and showcased at the SCSS-ISCT Joint Symposium in Singapore. We had the opportunity to participate in the following events in November:
SCSS-ISCT Joint Symposium in Singapore, 13-15 November 2019

MACT + ISSCA, FIRST Regenerative Medicine Symposium in Malaysia, 16-17 November 2019

5th International Regenerative Medicine Conclave in India, 23-24 November 2019
Our CEO Lin Xiangliang, also spoke in various congresses. In Singapore he provided updates on the progress of our BTI-RCA Joint Lab on Continuous manufacturing platform for CAR T, while in Malaysia the topic was on scaling out and/or scaling up Stem Cells with the right critical quality attributes in adherence to international cGMP standards. This comes at the opportune moment within Asean especially as various countries are progressing to align their national cell and gene therapy standards to global cGMP standards especially to PIC/S, which is inviting ongoing public comments for final revision.
Both talks and our CelCradle™ X launch were extremely well received by existing and future collaborators, clients and partners and our clinical pipeline of collaborators utilizing TideMotion® for clinical studies continues to grow every month.
Esco Aster continues to grow and place Singapore in the forefront of cell- gene therapy and tissue engineering processing and manufacturing as we build up the ecosystem within Singapore and the region.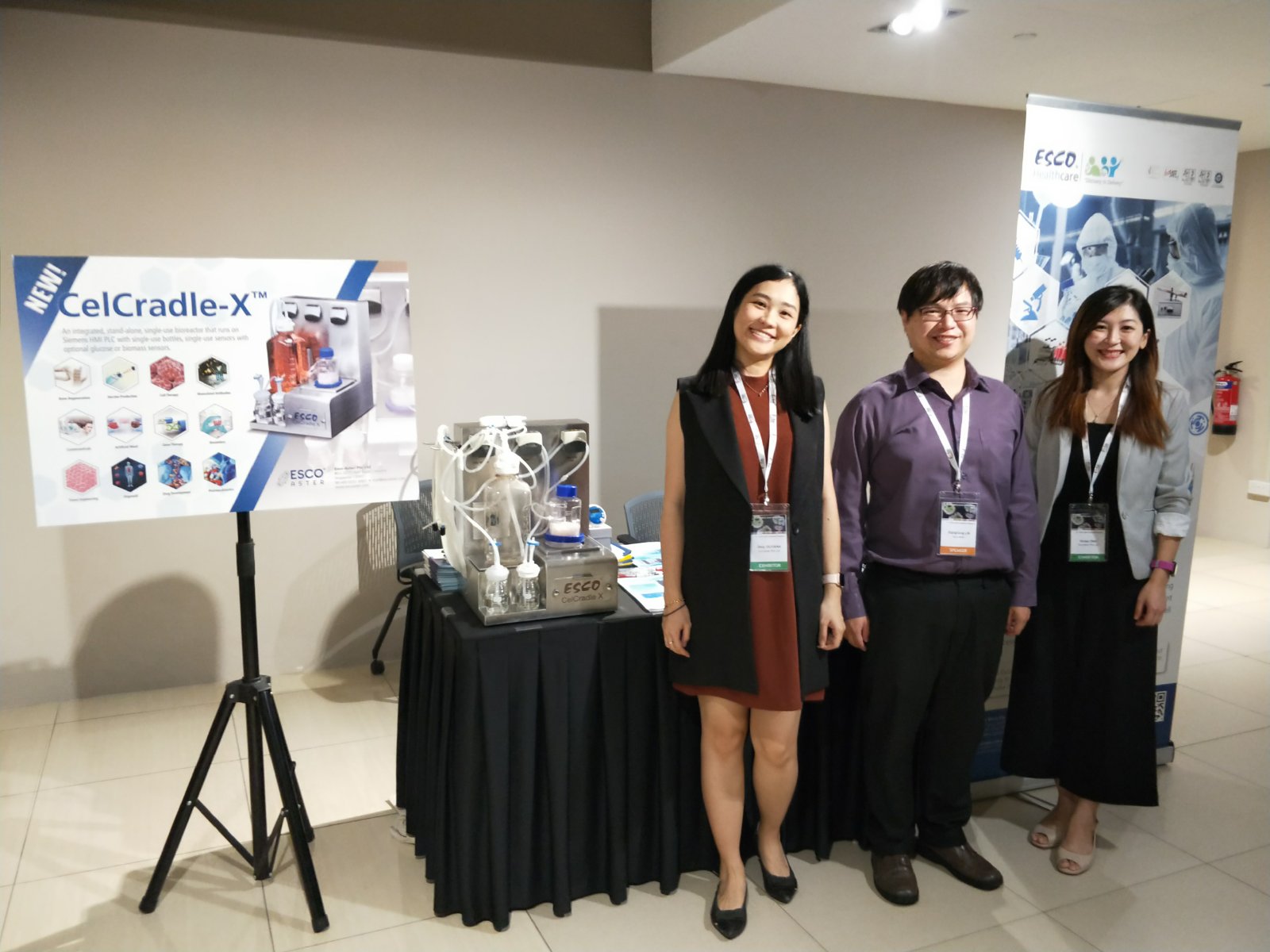 Launching of CelCradle™ X at SCSS-ISCT Joint Symposium, Singapore.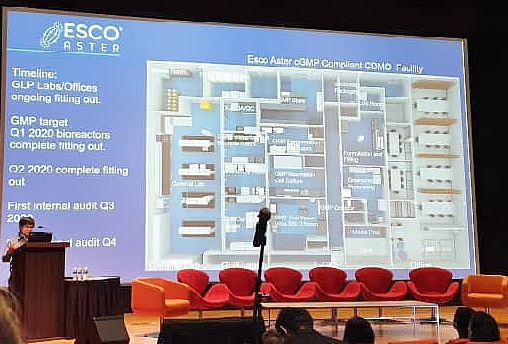 Esco Aster CEO Lin Xiangliang speaking at the SCSS-ISCT Joint Symposium, Singapore.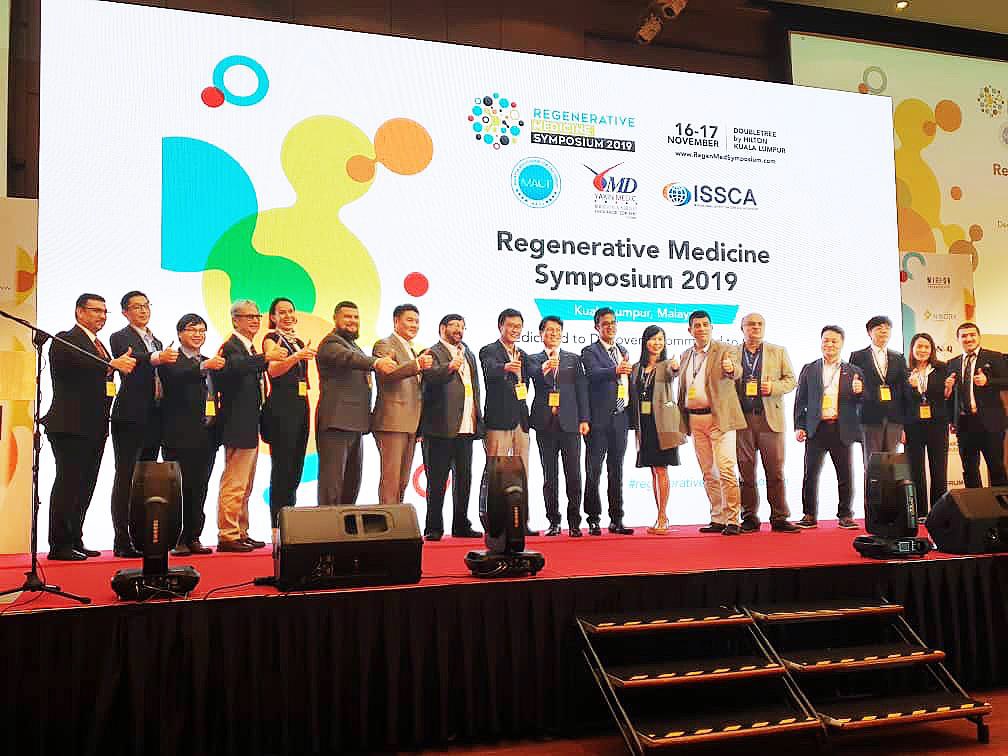 The Regenerative Medicine Symposium, Kuala Lumpur, Malaysia.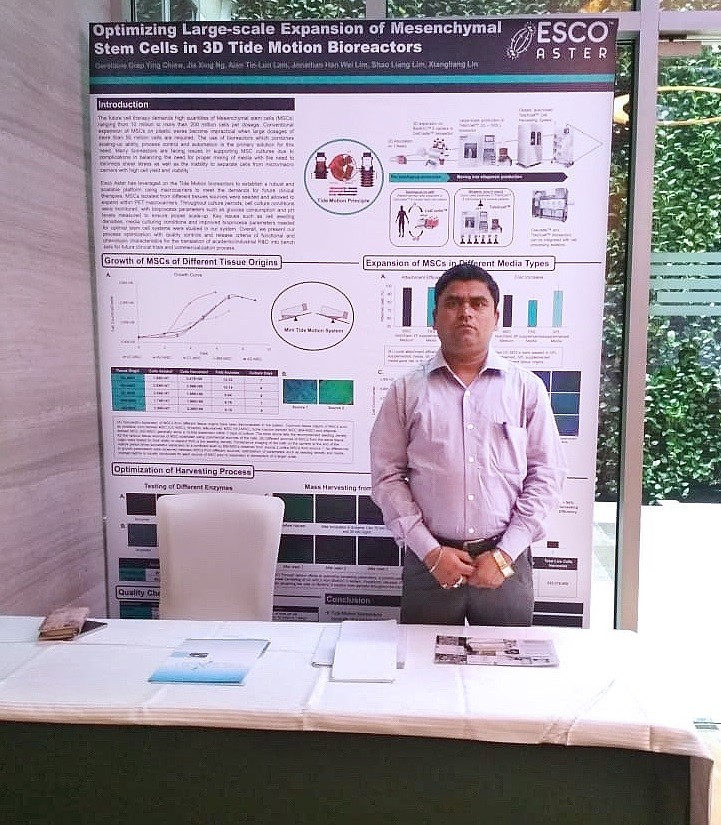 5th International Regenerative Medicine Conclave in India with our local agent.
About Esco Aster
Esco Aster is a contract development and manufacturing organisation (CDMO) spun out as an independent subsidiary in 2017 from Esco Group of companies founded in 1978. Process Development for clients was previously provided within the group with our partners as early as 2002.
Esco Aster is focused on offering vaccine-, bio- cell- and gene-therapy development manufacturing services using primarily its proprietary Adherent Tide Motion Platform supplemented by single-use suspension and fermentation, downstream bioprocessing, and custom bioengineering equipment for client specific therapeutics. Within the chem- biopolymer- cosmetic, personal care, cosmeceutical- segments, we excel in converting batch processes into continuous flow chemistry, closed aseptic processing within isolators, along with a variety of skin safety/efficacy testing services.