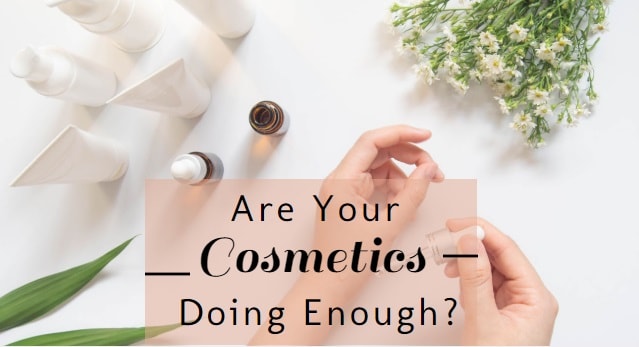 With millions of aging baby boomers, the hottest trend in the skin care industry is cosmeceuticals. Cosmeceuticals are topical cosmetic-pharmaceutical hybrids containing biologically active ingredients formulated to enhance the health and beauty of the skin. Enhancements include: anti-aging, tightening, improving radiance, and therapeutically altering the skin's physiology or reversing a disease process.
The term cosmeceutical, uniting the words cosmetic and pharmaceutical, was coined by Dr. Albert Kligman in the 1980s. He states that, "The Cosmeceuticals are topical agents that are distributed across a broad spectrum of materials lying somewhere between pure cosmetics and pure drugs."
According to recent studies, cosmeceutical is considered a multi-billion dollar industry and one of the "supersonic" sectors globally. It is documented that in 2013, the global cosmeceutical market was estimated at USD 35 billion and is expected to grow around 7% and 9% between 2013-2020 (approx. USD 85 billion) per compound annual growth rate (CAGR).
The global population is becoming older and more affluent than ever. With many people eager to trade wealth for youth, there has been a surge in demand for high-end and anti-aging that the skin care industry has responded in force. However, given the growing interests in these products among patients and the strong claims made by manufacturers, it is important that physicians and the rest of the healthcare sector recognize these agents and understand their benefits, limitations, and potential adverse effects like skin allergies and discoloration, infertility, premature aging and cancer to some extent. Therefore, product safety and efficiency are two of the greatest concerns in this industry. These determines brands' credibility and quality, as consumers expect the product to conform to its description. The better the quality perceived, the better it is for brand's image and sales.
Esco Aster, a CDMO company, offers Total Quality Assurance services and support for new product innovation and development. As a subsidiary of Esco, Aster's services are also top of the line and will guarantee that all product claims will be backed up by substantial scientific evidences; strengthening consumers' confidence in (your) specific brands. The company provides clinical testing methodologies for skin and hair care, specifically:
In Vitro Safety Studies

Test Category

Test Guidelines

Eye Irritation

OECD 437 - In Vitro Identification of Chemicals Inducing Serious Eye Damage

OECD 492 - In-Vitro Eye Irritation

Skin Irritation

OECD 431 - In Vitro Skin Corrosion

OECD 439 - In Vitro Skin Irritation

Skin Absorption

OECD 428 - In Vitro Skin Penetration / Absorption (ADS/FDC)

Skin Cytotoxicity

OECD 129 - In Vitro Cytotoxicity

Phototoxicity Test

OECD 432 - Phototoxicity 3T3 NRU

Skin Sensitization

OECD 442C - In Chemico Skin Sensitization (DPRA/AAPR)

OECD 442D - In Vitro Skin Sensibility (KerationSens Method)

Genetic Toxicity

OECD 471 - Genetic Toxicity- Ames Test

OECD 473 - Genetic Toxicity- CA

OECD 476 - Genetic Toxicity- HPRT

OECD 487 - Genetic Toxicity- MNT

OECD 490 - Genetic Toxicity- MLT

Endocrine Disruptor

OECD 455 - ER Transcript Act (Human HeLa9903) Assay

OECD 456 - H295R Steroidogenesis Assay

Skin Efficacy Testing

In Vitro Stratum Corneum Lipid Organization Study

Fourier-Transform Infrared Spectroscopy (FTIR)

Differential Scanning Calorimetry (DSC)

Anti-Inflammation

In Vitro Test for Regulation of Skin Pigmentation

Anti-Oxidant Efficacy Test

Hydration Skin Test

Histology Skin Observations

Fermentation Technology for Skin Care - Enzymatic fermentation can result in the formation of organic acids that are known to chelate essential minerals such as calcium, magnesium, zinc, and copper, thereby improving bioavailability and decrease toxicity in skin care applications.
Whatever intended a cosmetic or consumer product has been developed for, the data generated from the said tests are robust enough to undergo the scrutiny of the advertising and regulatory standard agencies. By proving the legitimacy of the product, confidence is instilled, thereby protecting market share and ensuring company's future growth.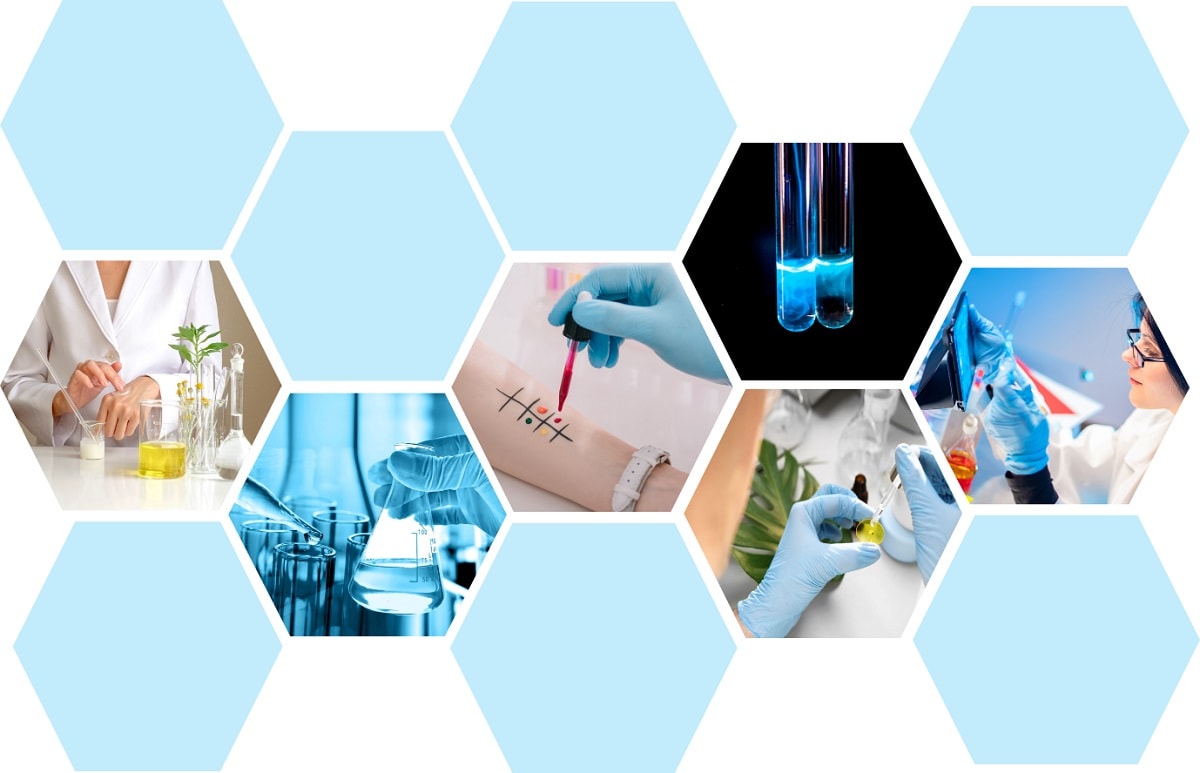 References: